About three years ago, I was living in a condo in the Sand Point area of Seattle. We were planning on throwing a little party, but somebody pointed out that I didn't really have any furniture. Before that party, Alex Miller and I went onto craigslist and found a few couches. We rented ourselves a U-Haul and went around town picking them up and dropping them off.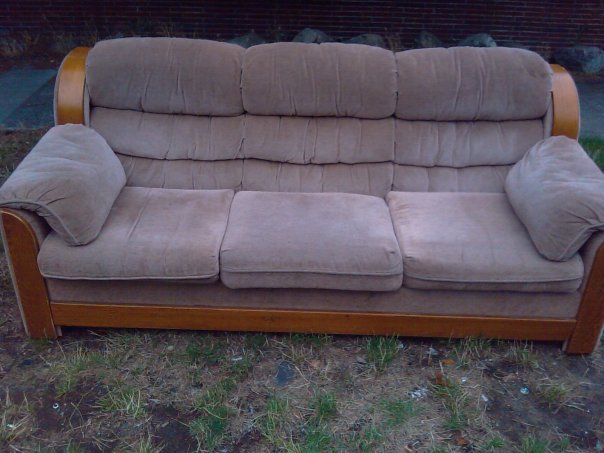 That was three years ago. Since then these couches, and particularly the one above, have served as resting places for many a weary traveler. Times have changed. Since Chris and I just got a really nice new place, I am going to have let these couches go.
I thought I'd just let everyone know, in case you want to take a moment to reflect or leave a memory for the couch. It will be greatly missed, though I'm sure it will go on to many bigger and better things.
PS: Free couch in front of 4736 20th Ave NE if you want it.